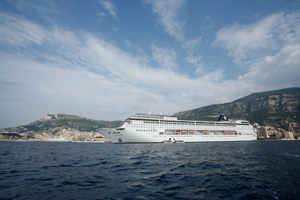 SEPM (Société d'Exploitation des Ports de Monaco) was founded in 2002, since when it has provided the technical and commercial management of the ports of the principality.

Fully held by the City-State of Monaco, this public limited company under Monegasque law ("SAM") began its managerial activity on 1 January 2006. SEPM has also been awarded the management of the new semi-floating sea wall and its cruising business.
SEPM has therefore been set several different objectives within its core business:

• Defining commercial policy for amateur sailors and cruise companies.

• Revitalising the ports of call of boats and yachts.

Welcoming leisure craft remains the priority of the SEPM teams, which currently have some forty members. This company, whose chairman is Aleco Keusseoglou, has ambitious quality of hospitality, service and safety targets in the aim of developing these ports.

This commercial objective is set to contribute to promoting such areas, improving hospitality in the principality, and developing the Monegasque economy even further via the direct and indirect effects of pleasure boating and cruising.